Shareview 360
Product Description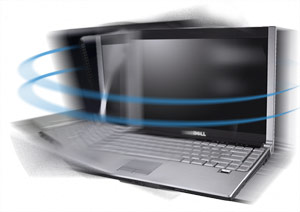 The Most Versatile Swivel on the Market for Office and Home. Multiple uses! Can support up to 200 lbs.
Features and Benefits:
Swivel mechanism has coverage with an infinite number of positions.
Strategically placed cooling slots and elevated surface help keep your laptop running cool.
Numerous uses in the home include cake and pastry decorating, rotating bookshelf speakers and surround systems, electronics and gardening needs. A cost effective Lazy Susan.
An impressive amount of ofce uses including sharing your laptop screen view with your customers and associates, rotation for brochure fixtures and displays, plus many more.
Patent pending design does not use traditional ball bearings allowing for easier rotation.
200 lb. weight capacity means virtually anything can be rotated.
Package and product available for private label.
Available in black.
Material: Polyethelene Plastic Body, with Rubber Guards
Item Dimensions: 4 5/8"L x 3/8 " W x 4 5/8" H
Packed: 12 per inner carton, 144 per master carton.
Available Photos
Downloads